Anabelle's Story: How Annabelle Found Her Calling
When Anabelle Quintanar was in the sixth grade her mom broke the shocking news that her dad wasn't her biological father. Suddenly, Anabelle's world was turned upside down.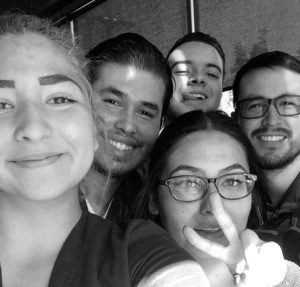 Desperate to know the truth, Anabelle begged her mom for more information, but her mom refused to tell her any more details. So Anabelle began her own search to try to find her real father.
During the next few years, Anabelle's emotional state began to suffer, and as a result, she began hanging out with the wrong crowd, ditching school, smoking pot, and drinking alcohol in an attempt to deal with her pain.
When she was 16, she changed high schools and began seeing a school counselor. One day the counselor asked her, "What do you want to do for the rest of your life?"
Anabelle always knew she wanted to work as a nurse or in a similar position in the medical field. So without any hesitation, she replied, "I want to be a nurse."
The counselor told her about the Certified Nursing Assistant (CNA) program available through Metro Community Ministries that prepares students to get their certification as a nursing assistant.
"Metro paid for everything," says Anabelle who was 17 and living on her own at the time. "I was worried about the money cause I didn't have a job or anything."
Yet despite the much-needed financial assistance, Anabelle says that Metro impacted her the most by helping her to have the emotional and mental stability to do her job. She recounted how her teachers and counselors at Metro's Diego Springs site encouraged her to keep going after her dream even when she wanted to give up.
"But no matter how bad I wanted to just tell them that I give up, they kept pushing me. They didn't give up on me, so that made me not give up on myself," Anabelle says.
"Their encouragement meant a lot to me, because when I was growing up the people in my would say things to me like, 'You're not going to go very far!' Or, 'Oh, you're not gonna do that!'"
But Anabelle didn't allow those negative voices stop her. She ended up taking two jobs – one at Ghiradelli and the other at Ralph's grocery store – all while she pursued her CNA license.
And her hard work has paid off. Today, at just 18 years old, she is working as a CNA at the Hilldale Habilitation Center in La Mesa, Ca. caring for the mentally ill.
The most rewarding part of her job she says is just being there for people who are alone and hurting. "When I get to work, my clients are so happy to see me. It's the best feeling in the world and I wouldn't trade it for anything."
"I love my job so much!" she says. "And I would say that I couldn't have done it without Metro!"
Andre's Story: A Changed Life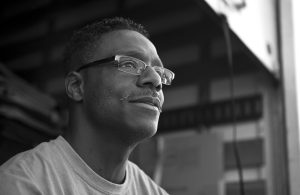 By the time Andre was an adult, he had spent over half his life in the California correctional system. At the age of 14 he started with a stint in juvenile hall. Then he spent the next 28 years living the empty and selfish life of gangs, and using drugs, and being incarcerated.
At age 42, Andre gave his life to God and found the power to stop living selfishly. He also began taking advantage of all the programs he could find to change his life, including those offered by Metro Community Services.
Today, after many years of destruction, Andre has changed his lifestyle. He loves his family and himself. He has a good job and knows that every day is a challenge.
"I remind myself that it is not going to be easy, but my God made me a man to step up and take care of my family and community. I am not going to disappoint him or myself"
With Metro's help, Andre developed a plan for moving forward.
Andre attended Metro's classroom – The Change Challenge – where he learned skills to help him to change his thinking and behavior and to prepare for employment. Metro's staff helped him to identify a job, prepare for his interview and supported him in the transition.
Kandice's Story: A Fork in the Road
Kandice realized she was at a fork in the road. She had to choose between either being a good mother to her two boys or continuing to embrace addiction and lose everything.
Looking into the eyes of her kids she knew she needed to break free from her drug addiction and fight to get her kids back.
"I wanted to break the cycle of abuse, drugs and prison," said Kandice. "I wanted a better life for my kids."
And with Metro's help, Kandice did change. She became a great single mom and is now working hard to support her two boys.
Metro provided Kandice with the skills, necessary to make the changes in her life. Our staff helped her find employment, provided food from the Good Neighbor Center, and supporter her and acknowledged her success in our quarterly celebration events. Most importantly we walked with Kandice through the challenges and changes toward her success.
Metro helps people like Kandice every day by providing a variety of programs and services that focus on equipping and supporting individuals as they begin a new life.