Leadership Team
Linda Womack
Chief Executive Officer
Linda has worked in the industry for over 30 years.  Her path, connected to all aspects of social service, is guided by her commitment to serving mankind.  Linda believes that the underlying value to achieve, though often complicated and clouded by societal barriers, exist in all of us.  Her life goal is embedded in clearing the vision for those most in need, designing systems that produce opportunity and developing the process toward achievement.   Linda received a bachelor degree in sociology and communications at Cheyney University in Pennsylvania. Her work and subsequent education is embedded is Non-Profit Management, Workforce Development, finance, program design, implementation and evaluation.  A gifted leader, Linda's ability falls within the range of a servant leader and her team fully supports her efforts to succeed. Linda is also an officer on the Board of St. John Heart of the Community Outreach Ministries, and has sat as a community leader on the Governance Board of the Georgia Department of Juvenile Justice.  Linda is an active member of the collegiate organization, Supporting Women In Need of Growth.
Linda's mantra of embedding "systems and processes" into the work of Metro has caused the organization to succeed not only programmatically but administratively.
Lorna Pallares
Chief Operations Officer
Lorna has worked at Metro since May 1999 when she became its first employee. Lorna's expertise includes program implementation, grant writing, case management, and evaluation. As chief operations officer, Lorna is at the center of bringing about Metro's programmatic successes. Her eye for detail helps to make Metro's programs and services function at a national level.  Lorna's practical experience includes working with at-risk and justice-involved youth. She holds a bachelor's degree from San Diego State University and a master's degree from Point Loma Nazarene University.
[clear-line]
Board of Directors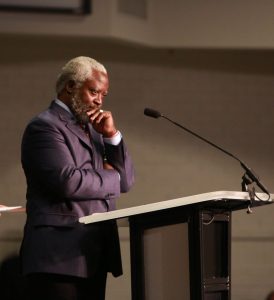 Rev. Rolland Slade, Lead Pastor, Meridian Baptist Church
Rev. John Hughes, Simon Cross LLC
Robert Lewison, A Cup of Water Foundation
Maria Adriana Gutierrez, Aetna Healthcare
Richard Ybarra, MNC
Judi Patterson, Mental Health America of San Diego County
Advisory
B. Keith Jones
Rev. John Culbreth
Jerry Sherk